Beer bar
Beer bar HAKOVNA is in a full operation now !

You will find it right in the ground floor of Luma Terra!
12 kinds of draft beer from a well-known local brewery will be on offer every day.
OPENED DAILY except Sunday

www.hakovna.cz/en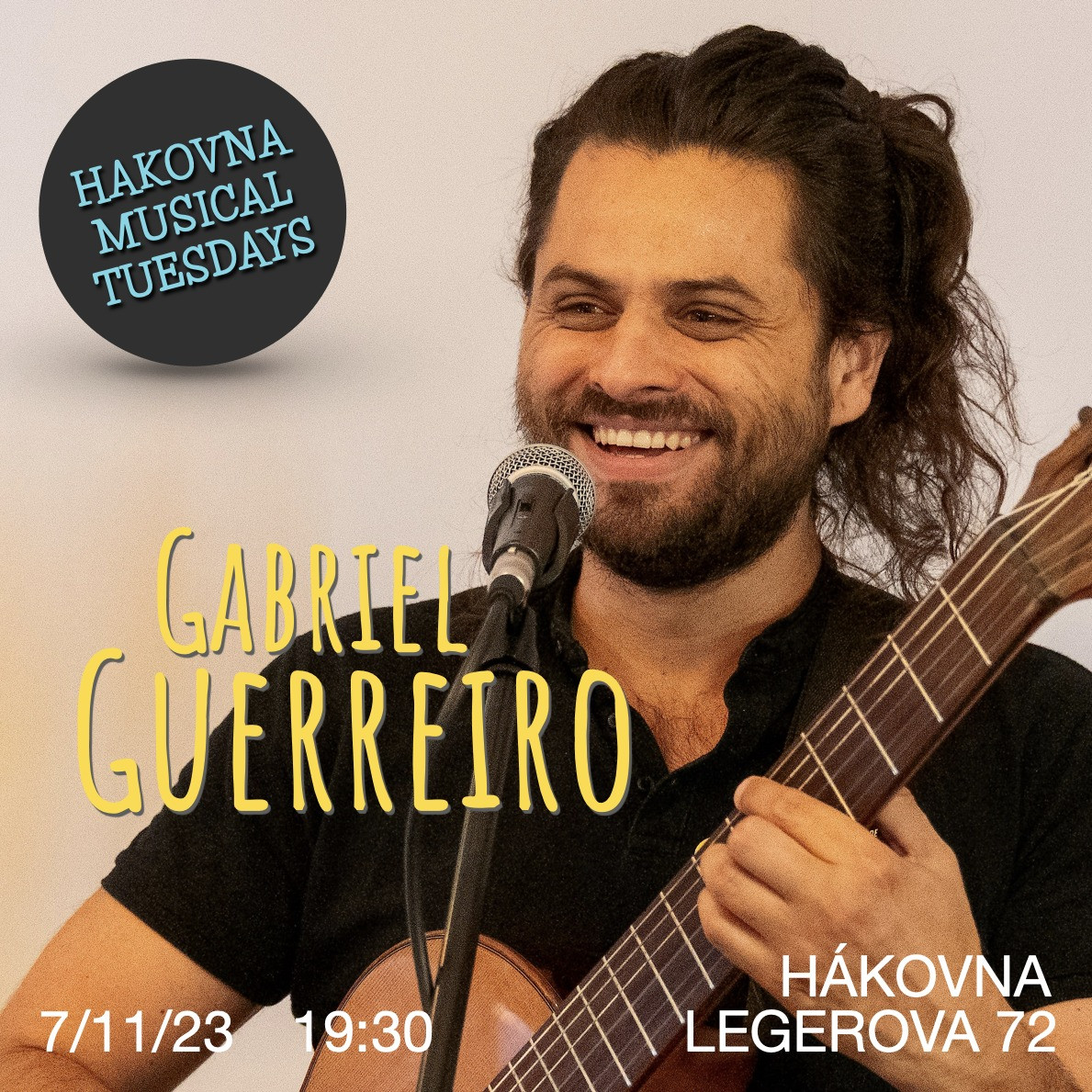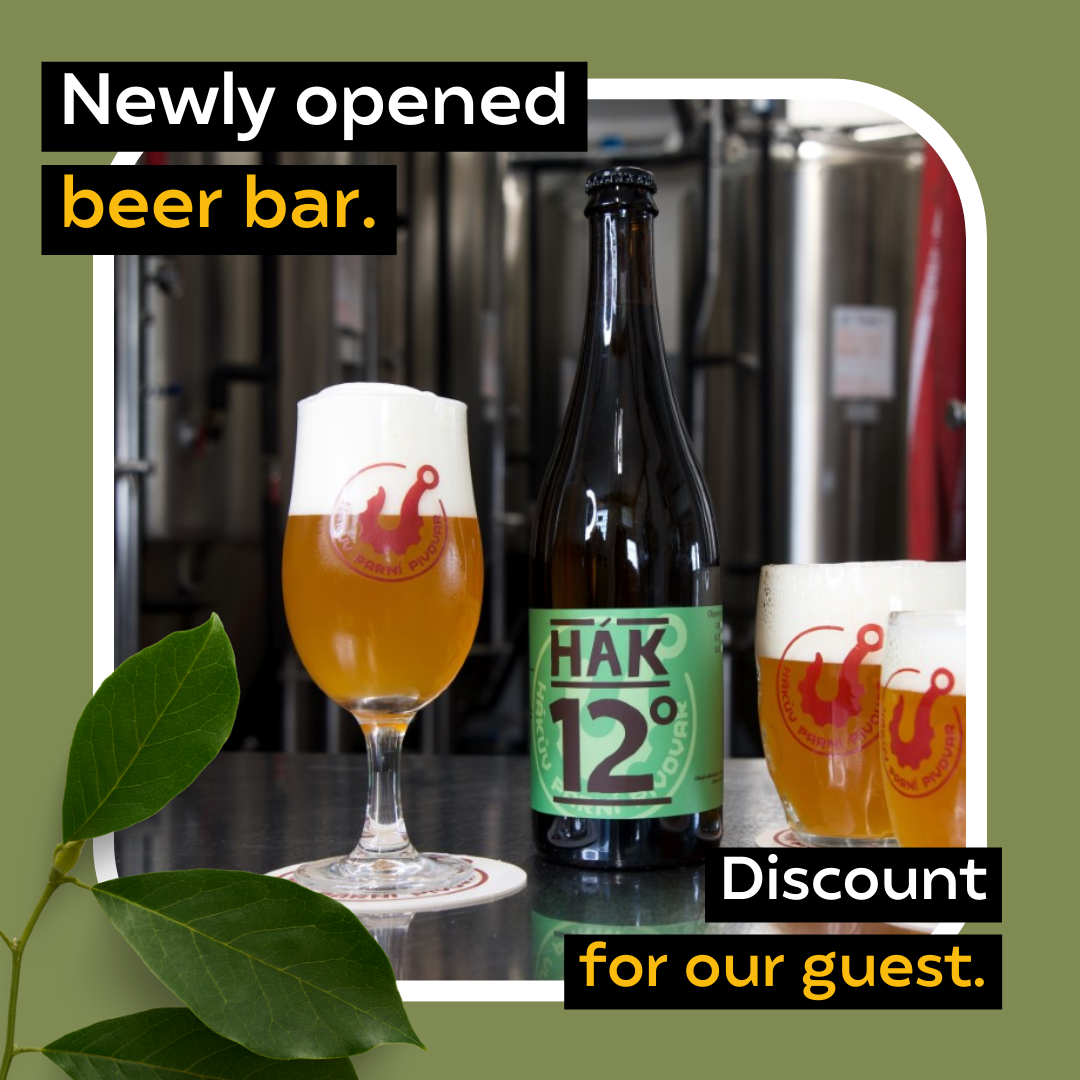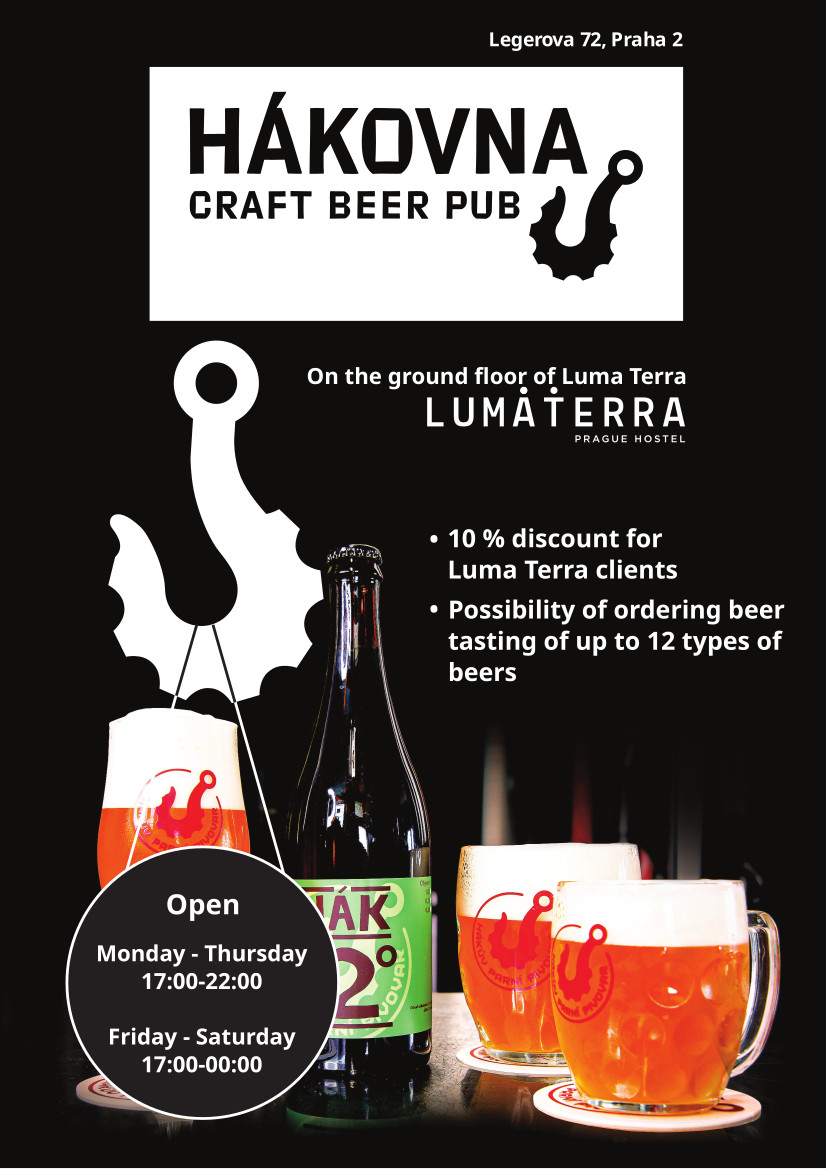 A few steps from I. P. Pavlova Square, an important transport hub in the center of Prague, within sight of the National Museum building. In the building of the sensitively renovated Luma Terra hotel, whose owners explicitly insisted on a tenant who (not only) would offer their guests good craft beer, maintaining its quality for a long time. We couldn't miss such an opportunity. During the months of work on interior modifications, selection and installation of equipment, the cellar space gradually acquired the character of a pleasant establishment, where it is a pleasure to have a beer and meet friends.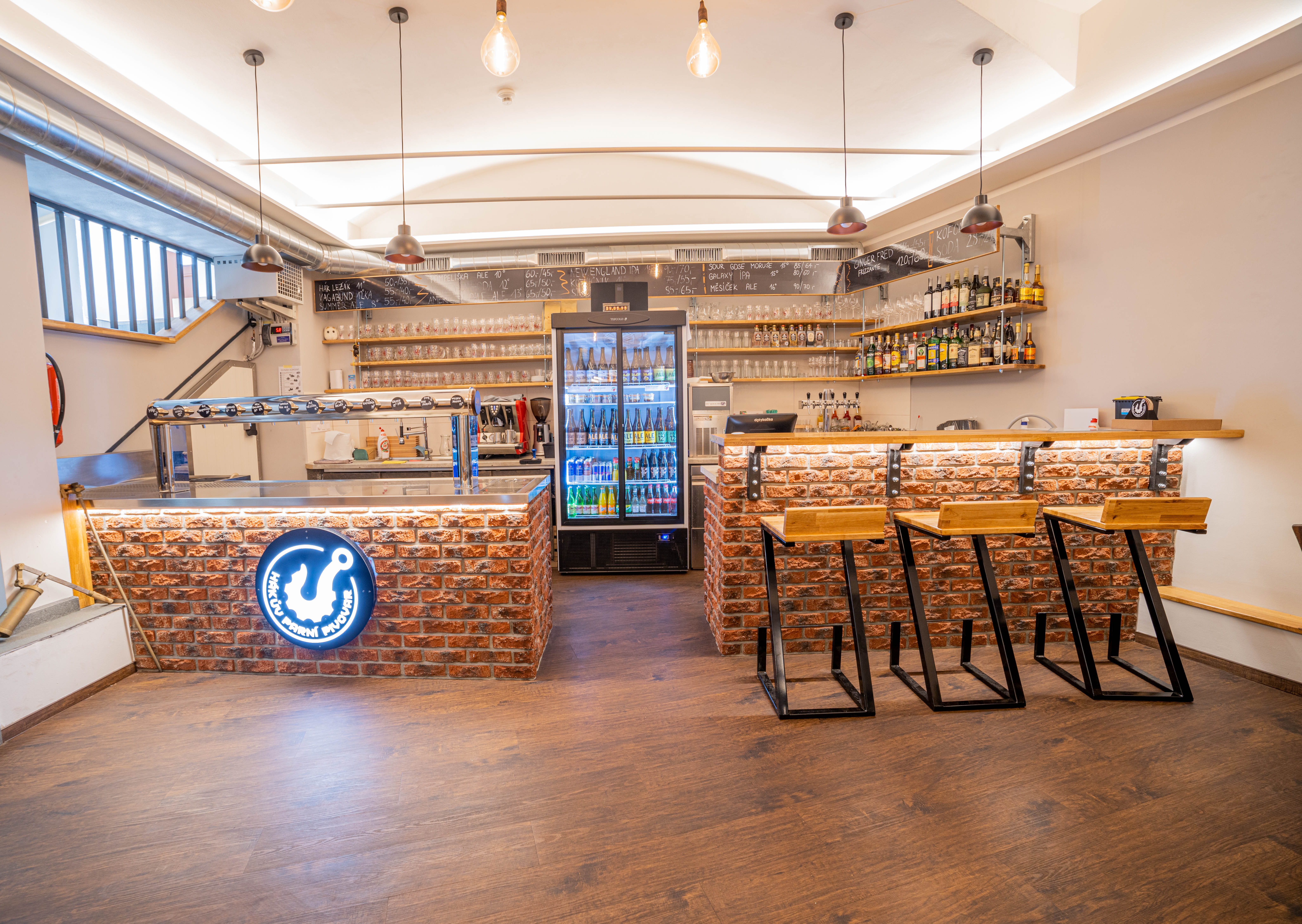 Twelve roosters

We want to present the maximum from the portfolio of both our brands Háková parní pivovar and Vagabund. Twelve tap roosters, lined up like hens on a perch, will therefore be the dominant feature of our bar. Since the brewery also still offers capacities to flying breweries, we plan to tap the results of their work as a supplement. The basic assortment will consist of lagers and top-fermented beers, with the herbal character typical of Hák beer, and slightly experimental specials of the Vagabund brand. We are convinced that everyone will find something for themselves here. And not only beer, the menu will also include quality wine, spirits and homemade lemonades - all personally selected and tested. Although Hákovna will not have a kitchen, we will certainly not leave anyone hungry. Appetizers for beer in the form of pickled cheeses, dips, pâtés and spreads are a must and will be available throughout opening hours. We want to accommodate this according to the nature of the business - from afternoon to late at night.

With the opening of Hákovna in the center of Prague, it is also possible to buy our beer here in bottles and kegs.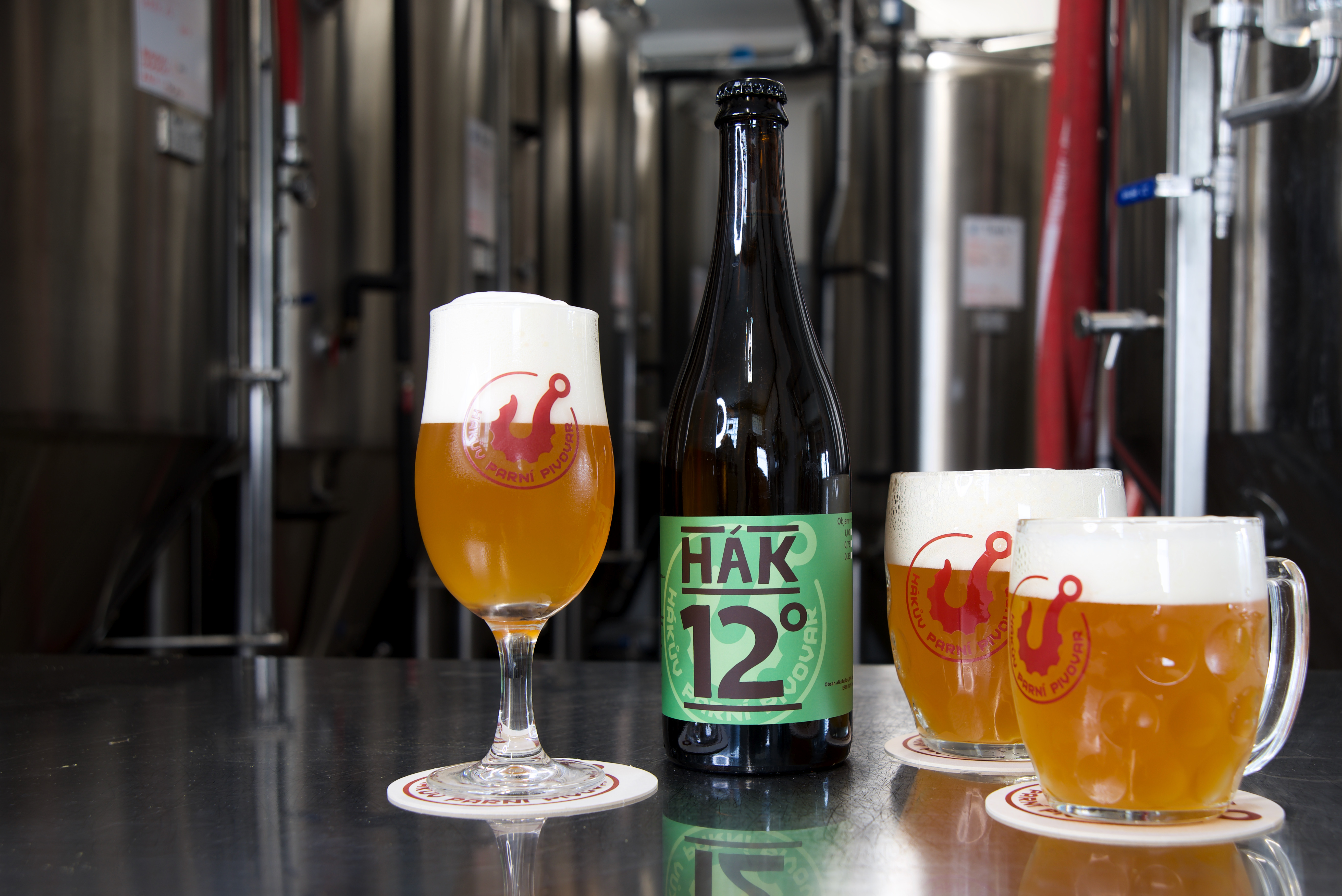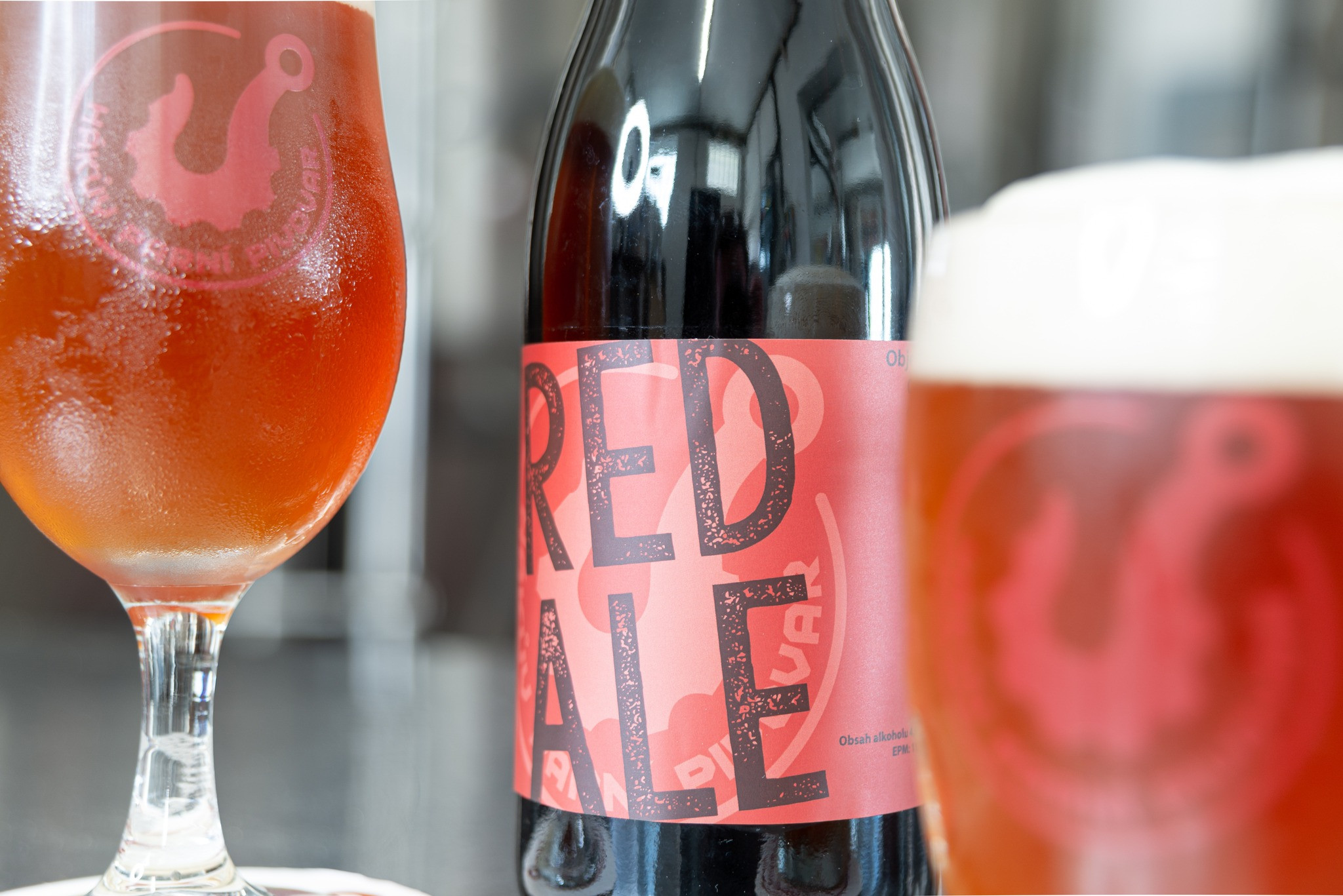 Give the Gift
of Travel
You can purchase a Luma Terra™ gift card for your loved ones and shower them with experiences from TIMEOUT's voted no. 1 most beautiful city in the world!
Contacts and Directions
Developed and operated by 7T Group s.r.o.